Hads Flies Co. Ltd is your one stop fishing flies supplier in Kenya. It's one of the leading fishing flies manufactures in Kenya. Hads Flies has been producing flies for the American and European markets and now in Kenya is emerging as a major source of flies for the wholesale and retail outlets in the developed world. Hads Flies started its operations in 2007.
Hads Flies offers the best quality of hand made ties using the best materials, at Hads Flies quality is our priority. Our tiers are experts in all the standard patterns. We have a large pool of expert tiers with a lot of experience in fly tying. We pride in using high quality materials.
We adhere to strict quality measures and only the best products are passed to our customers. We use a variety of fly tying books with thousands of patterns.
Through these reference book and others with fully colored pictures and accompanying recipes, we are able to tie a replica of each pattern with consistent quality. Besides the traditional patterns in the tying manuals, we also undertake custom flies as may be required by the customer.
We only need a sample of the pattern and/or a picture and we will produce the exact copy of the same. We derive our competitive advantage from the depth and calibre of its technical expertise, management and the desire for continuous improvements to our operations.
Hads Flies possess a demonstrated competence that stands out to be measured against any international standards. This competitive advantage enables us to offer high quality end to end services to our customers from ordering all through to delivery.
Our Vision
To emerge as the preferred fly tying dealer in the country by offering the very best fly patterns and through services capable of meeting exacting standards
Our Values
At Hads Flies, we are convinced that the quality of our products, services and solutions form the cornerstone to the continued success of our business. Our customer's total satisfaction is our desire and it is upon this principle that our entire business processes are built on.
Both our mission and vision is to provide quality products to the fish flies industry so as to enable quality by deploying and employing technically qualified and experienced personnel. We embrace professionalism and company culture that always puts the customer ahead by not only meeting the expectations but exceeding them.
Our Materials
Our materials are sourced from wholesale outlets in the USA, UK, Australia and Kenya. Some products come directly from manufacturers, including those in Asia. If you have specific materials you would like to have them used on orders, you can either supply them to us and the cost price of these materials will be deducted from the order or we will try sourcing them ourselves.
Bearing in mind that we will not tie and trade flies using internationally prohibited materials, or materials that are quarantine risk in most developed nations. If in doubt, please talk to us about your requirements.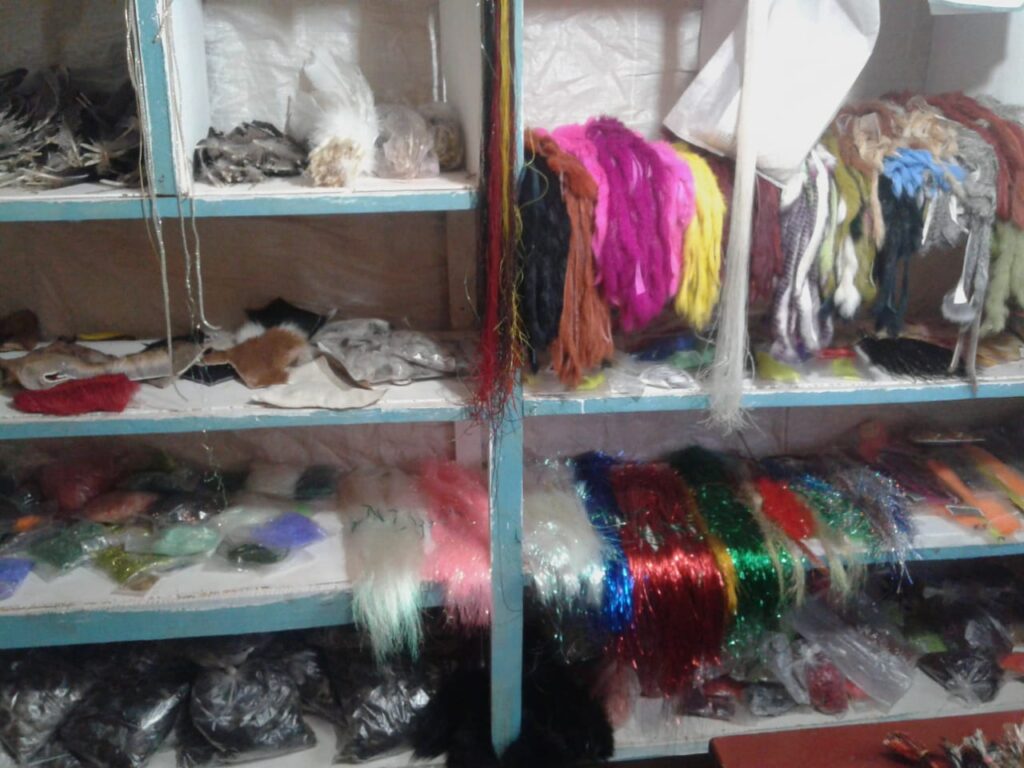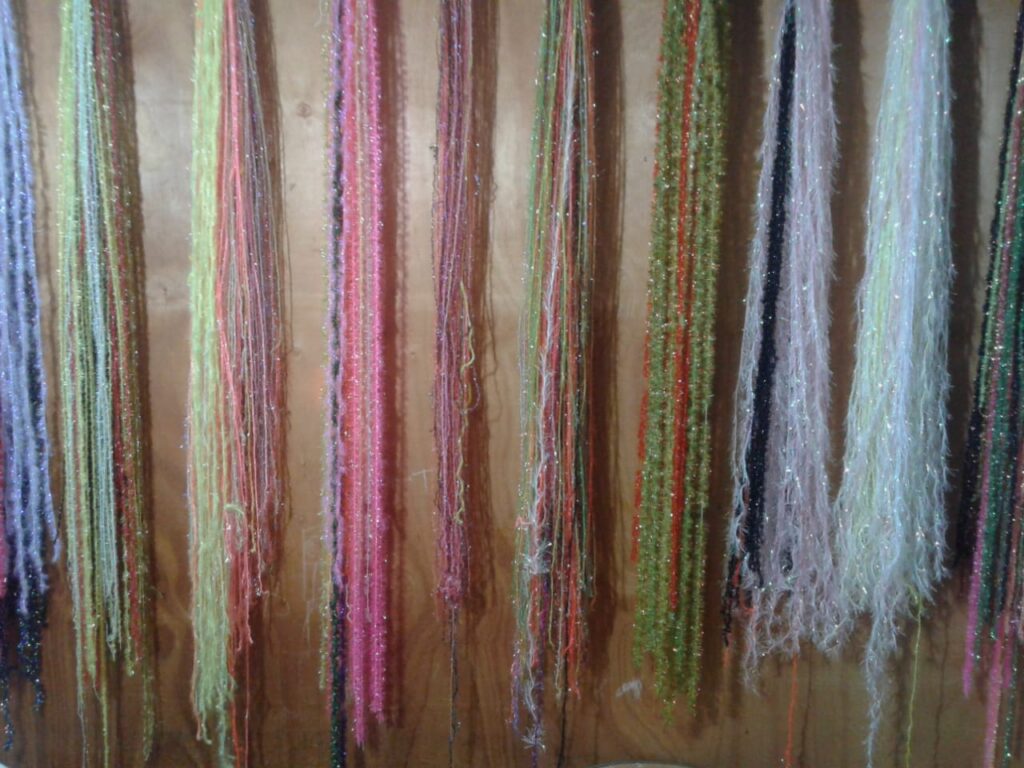 Flies Stock.
We normally keep a limited stock of flies due to the diversity of the patterns. Mostly, we will have to tie some of the patterns on order. Delivery in about 2 weeks but this may take up to 4 weeks depending on the size of the order. Other delays may be due to the goods being held by customs in the receiving country.
The amount of time it takes from the time of  order to the time the order reaches to the shipping address depends on the following factors.
The patterns of flies ordered – Some patterns like Bass Bugs, Hoppers and a few other patterns require more time to tie.
 The quantity of order – since our flies are hand made and we can't anticipate the quantities, large orders might delay but we shall communicate and update you in time.
 Special orders – In occassions where specially made orders are requested, it might lead to delays in shipment. In such an event, you will be contacted via e-mail and informed of the nature of the delay and the expected time frame for shipment